WELCOME TO MULTI LEVEL MARKETING (MLM) WEB DESIGN AND DEVELOPMENT SERVICE
WE ARE HIGHLY QUALIFIED MLM WEB APPLICATION DEVELOPERS
Freelance Agency offer complete MLM system Designing, Development and marketing service.
Are you interested in Network Marketing Web design?
Contact us today for a free consultation
Multi Level Marketing (MLM) is a chain or networking system which helps to grow your business with referral system. This system offers people to join and earn money by creating referrals. It is the modified form of affiliate marketing which offers its users to earn point values / money update to certain levels. The referrals person will earn money only when the referred guy purchase any product, service or plan. In this way, the promotion of this system move on.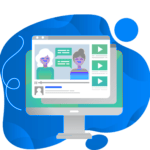 As leading providers of Web Design in Pakistan, Freelance Internet know how to create sites that really entice the target visitors of our clients and increase customer conversion rates.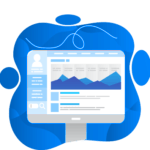 Getting your business found
The best Web Marketing Pakistan campaign will incorporate many areas of expertise to ensure that you are gaining the best results at the minimum cost to get you found on all the major search engines.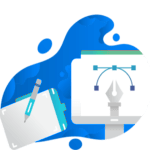 Creating lasting memories
As a leading specialist in Graphic Design, Freelance Agency Internet offers a wide range of graphic design services aimed at giving you coherent and effective corporate branding.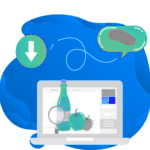 Open your shop to the world
The best e-commerce website design will serve as the perfect back-office for your online venture, being easy to implement and maintain even for those who lack advanced technical knowledge.
WHAT YOU WILL GET IN THIS WEB APPLICATION?
Multi Levels Marketing (MLM) Web Design package include the development of following Panels
FRONT END (UPTO 5 Pages)
ADMIN PANEL (UPTO 15 PAGES)
USER PANEL (UPTO 8 PAGES)
Each of these panels have their own functionalities. 
WHAT INCLUDES IN FRONT END?
Front End of this Multi Level Marketing System Includes the following Pages
HOME
ABOUT US
MEMBERSHP
REGISTER
LOGIN
CONTACT US
ADMIN PANEL MODULES AND WORKING
WHAT INCLUDES IN ADMIN PANEL?
Admin Panel of this Multi Level Marketing System Includes the following Sub modules
DASHBOARD
RANKING SYSTEM
MANAGE USERS
DAILY EARNING
MANAGE WITHDRAWL
MANAGE DEPOSITS
MEBERSHIP PACKAGES
SETTINGS
USER PANEL MODULES AND WORKING
WHAT INCLUDES IN USER PANEL?
User Panel of this Multi Level Marketing System Includes the following Sub modules
DASHBOARD
LEAGER
RANKING SYSTEM
WITHDRAW AMOUNT
WITHDRAW HISTORY
PACKAGES
DEPOSIT METHODS
BUSINESS TRADE
PROFILE
LOGOUT
EULA (END USER LICIENCE AGREEMENT)
While Purchasing this software or exploring about this software, company clearly mention that Freelance Agency is not the end user of this software and we have no concern with the use of this software. We are only coding masters, who code software and web applications. In case of any misuse of this software, company is not responsible. For use of this software in Pakistan, you have to sign an agreement with company which will be discuss & finalize when you purchase this software. If you are not agree with our terms, please don't purchase. Best Wishes!